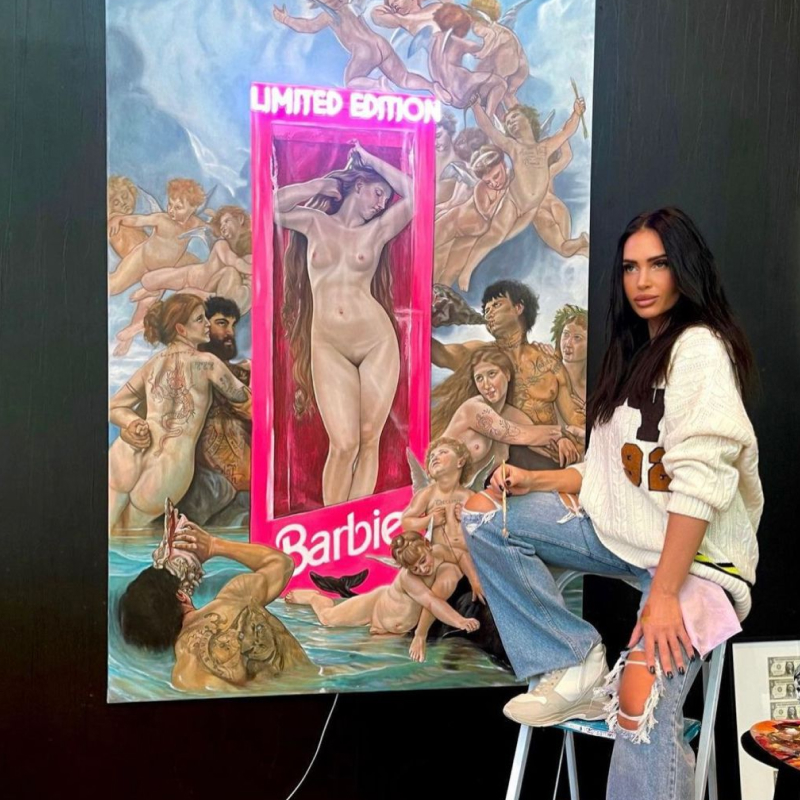 Just me, myself and I. 
Niki was born in Bratislava. From an early age she was inclined towards drawing, painting and modeling. Already during school, she went to and graduated from a 7-year elementary art school. later she was successfully accepted to a prestigious art school. Josef Vydra School of Applied Art in Bratislava, where she studied restoration.   After graduation, she was successfully accepted to STU FA, where she studied architecture and urban planning. but interrupted her studies.
Niki left for practice abroad where she worked and continued to paint alongside her work. Later, she applied her experience in PR to art. She used her experience and started working with well-known personalities in the fields of music, sports, politics, and television. 
Niki even took up live painting. She traveled to many countries where she performed and collaborated with bands such as Cheep Cheroky, Corum watch, for clubs in Dubai and Paris, restaurants in Marbella, Marrakech and Casablanca, opening a sports bar in Be.